Reviews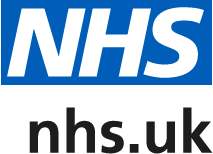 updated at 11:46am on 11/09/2019
by Robert gave Country Park Practice a rating of 5 stars
Excellent
GPs and support staff are all friendly, helpful and knowledgeable, and I have always been able to book a same day appointment by visiting the surgery at opening time, 8am. Referral to hospital consultants for any specialist help has always been prompt and efficient, and I really can't fault this practice.
Visited in September 2019, Posted on 05 September 2019
by Kath Fields gave Country Park Practice a rating of 5 stars
Nice GP Practice
I had an appointment today and it was really helpful. After having a very bad few months with someone very dear to me dying, they have been very helpful and very understanding. Especially when I get confused over things. They are all very good people. It is a good place to go when you need some help. Always nice.
Visited in July 2019, Posted on 19 July 2019